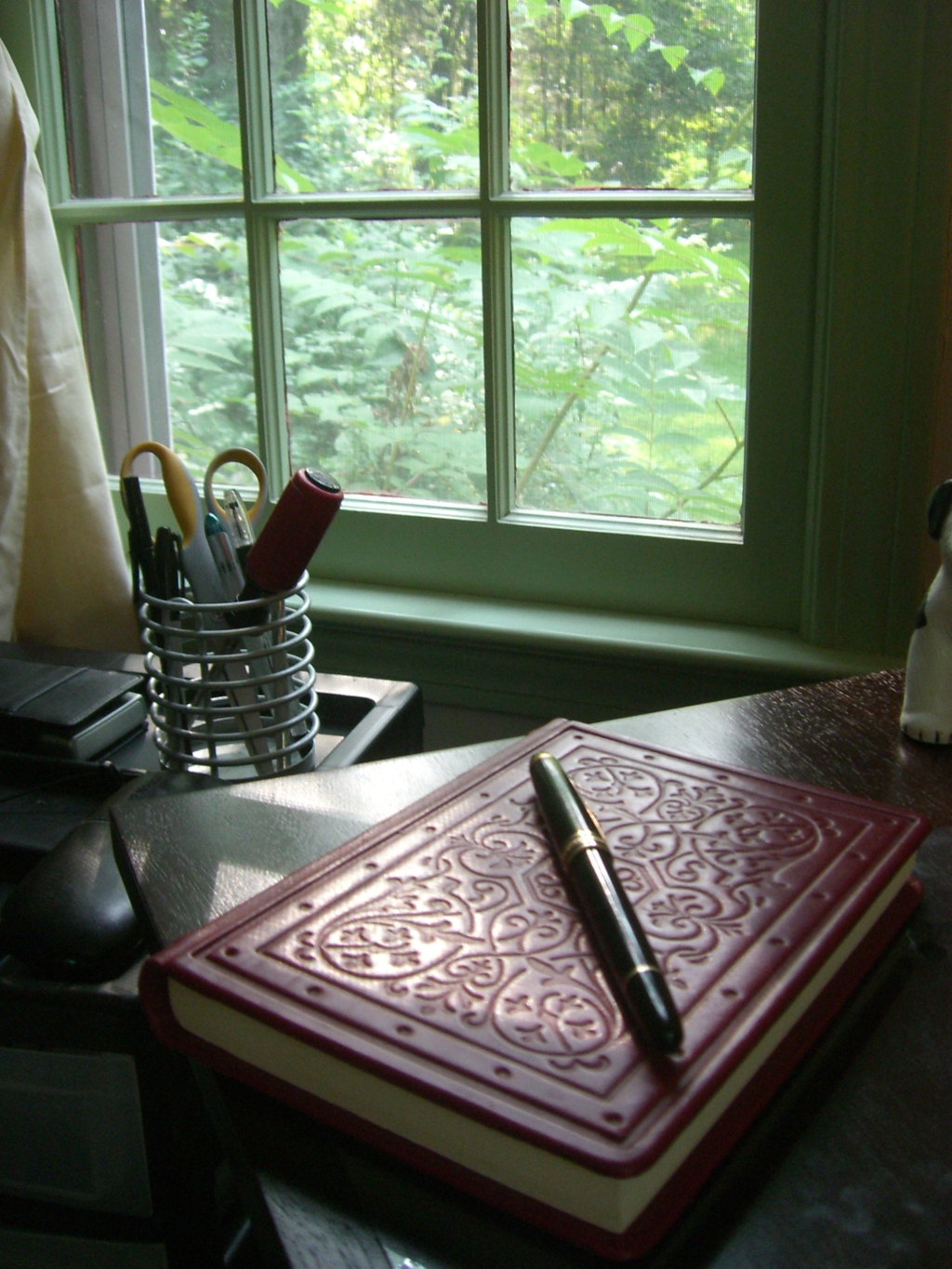 On the day that we arrived on Blueberry Lane, I started a journal. A real, hardbound leather clad journal, in which I make entries for each day, including weather for the day, a few notes on the events of the previous day, wildlife, etc. My working plan is to try to write for two hours each morning. On some days I have better success with this plan than other days, when the mood or weather or my day job introduce other distractions. In any case, three items in the morning ritual that are inviolate are:
Drink coffee
Refill fountain pen
Write in journal
For the most part, these blog entries are excerpts from the Journal, augmented with sound and pictures. In case you are wondering, almost every entry the last two weeks has begun the same way, which is to say: "August NN, 2008. Sunny in the morning, turning to thunderstorms later".
The entry today begins in precisely that same way.