Preface: This was a letter I sent out to our town of Virgin this past week. If you'd like to
respond to me, I am at "niles AT nilesritter.com"  –Niles.
---
My Fellow Virgin Town Residents,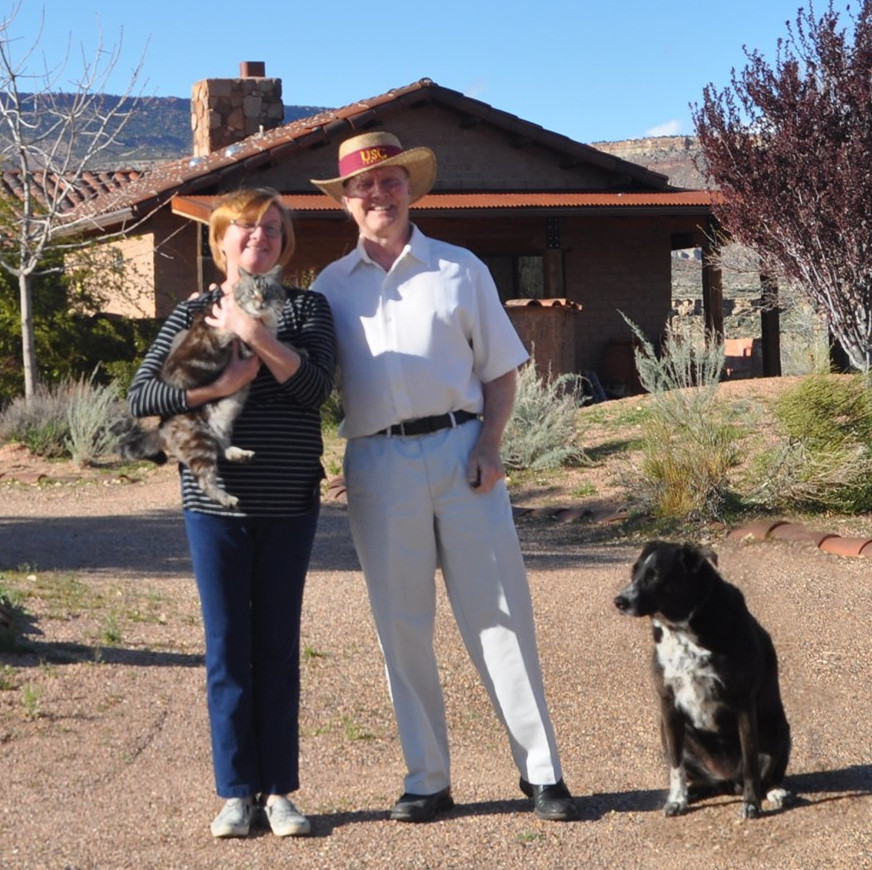 Hi, my name is Niles Ritter and I am writing to express my sincere gratitude and respect to our town's own Chris Holm – former (alas) Maintenance Supervisor for Virgin – for his years of dedicated service to this town, and for one SPECTACULAR act of dedication above and beyond the call of duty, and for which I personally, my wife Jean, our dog Blue, and our cat Desert Kitty, will be forever grateful.
Here's the story:
It was a few years ago, on a day of unrelenting rainstorms (much as we just saw recently, on Friday, October 8, 2021). We live just outside the Rio-de-Sion neighborhood, and across the street from us a dry wash was flash-flooding again. This had happened before, in 2013, and we showed Chris a video of it. And once again – failing to drain through a badly-designed drain pipe – the flood was rapidly becoming a 20 foot wide and ten foot deep lake of mud, that a few years previous had jumped our street and turned into a fifteen-foot wide waterfall just outside our bedroom window, carving down and threatening to undercut and destroy our house and home.
The monster lake this time was already sending out its watery feelers halfway across the street toward our house when the sound of a large piece of machinery was heard chugging down Entrada Drive from the highway.
It was Chris Holm, piloting a backhoe over to the foaming muddy lake and gearing up for attack.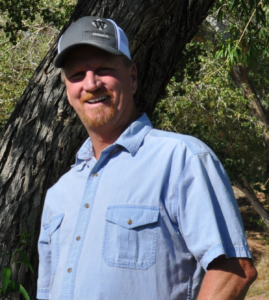 For the next hour, with the fierce downpour roaring, and thunder and lightning bolts crashing across Gooseberry Mesa, there was Chris Holm, backhoe leaning into battle, digging down into the belly of the beast, dredging out mountains of mud and rocks, monster tumbleweeds and dead raccoons, clearing a path to the buried opening of the drainpipe, by which the water could now find a way out. Eventually the battle was won, and the water began to drain.
That day, our house, home and property were spared, thanks to the selfless dedication and quick action of Chris Holm, and for which we will be forever grateful. But our gratitude is now tempered with the worry we began to feel during this most recent storm – that without Chris, we will no longer have anyone in town to defend our home against the next flash-flood.
I am sure there are many of out there with Chris stories as well. If you do, tell Chris your story too!
FINAL NOTE: As we speak, there is a fundraising effort in progress to help Chris with the legal fees in defending himself against the town's termination of his job. If you wish to support Chris in this effort, you can contribute to his defense fund through Venmo:
Venmo: @Chris-Holm-304
With warmest regards, and thank you for reading!
Niles David Ritter
Virgin, Utah.
PS: I wrote this purely out of gratitude. Neither Chris nor any other person has asked me to do this.
I was moved to write by the October 8, 1921 flash flood across from our house, and the realization of what Chris had done for us before.