The months of April, May and June have already passed and — writing now from the red-rock deserts of Utah — the lush green world of our life in the Connecticut woods has begun to fade from recent memory. Even our spring road trip down through Ohio, Kentucky, Texas, New Mexico and on up to Utah has become a blur which only comes back into focus after looking through our photo archives and journals.
I had so much I wanted to write about over those last few months, but life events and packing and the economy and all that seemed to steal away the moments in the morning when I would be able to just to sit down gather my thoughts and photo albums and make sense of the things, in a form fit for public consumption.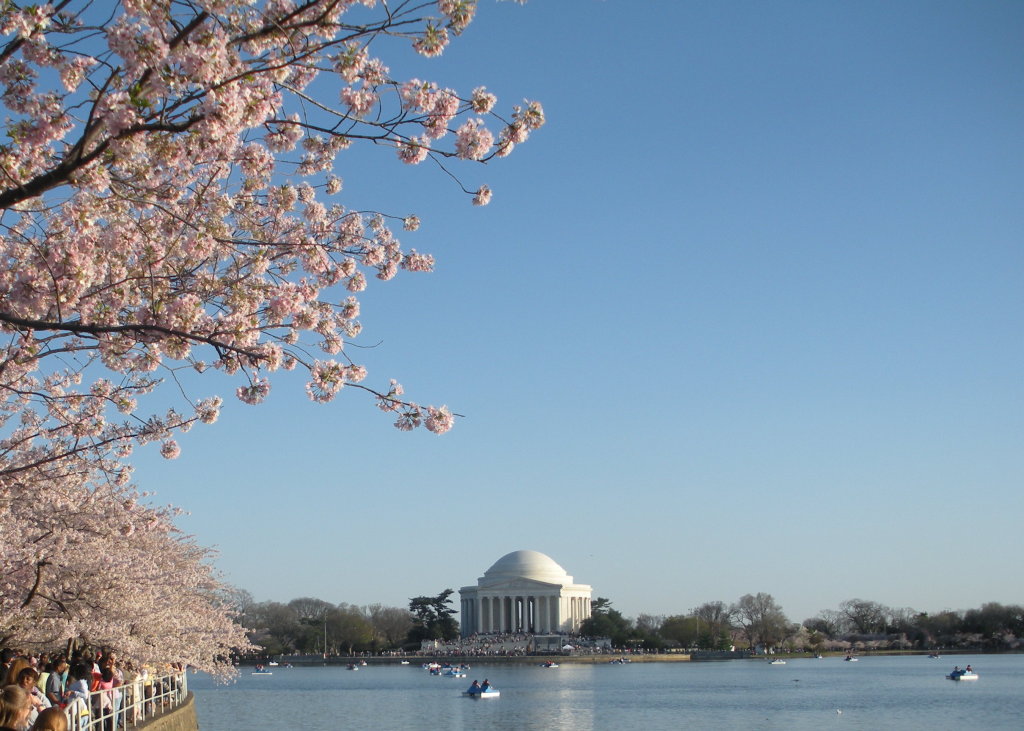 There was the trip to Washington DC, where Gigi finally got to overdose on history and the cherry blossoms were in full bloom. The day trip out to West Cornwall in search of the old Colonial house that the humorist James Thurber lived in during his later years. The weekend in Greenwich Village, attending a three-day "cheese bootcamp" at Murray's Cheese Shop. The final melting of snow, the explosion of flowers everywhere, the return of the rabbits and chipmunks, the journey up through New Hampshire to the land of "Foxbridge" where my novel takes place. and so much more.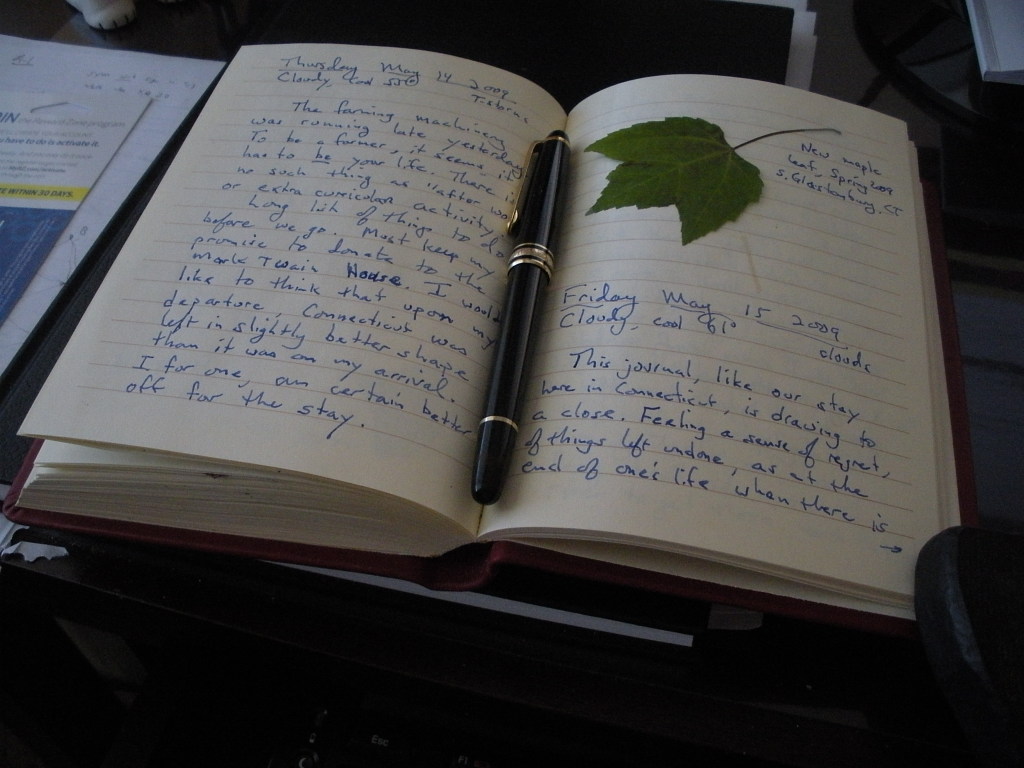 When we first arrived in South Glastonbury, Connecticut I started a journal and over the next ten months, no matter what else was going on, I almost always took the time to put in an entry, however long or short, recording the date, the temperature, expected weather, and whatever events I cared to note from the preceding day. In lieu of any other tributes, here are the entries from the last week of that journal:
Wednesday, May 13, 2009
Sunny, Cold 38 degrees. Sun expected all Day.
Last minute things to do. Going to the Peabody Museum one last time so Gigi can look at the exhibit of "sacred stones" used in ancient Judaic traditions. One last pizza night, fill up the bird feeder on last time, visit with our friends Rich and Amy. Replace a few things we have broken.
Have I learned anything while I was here? We shall see. My eyes and ears were open, perhaps more often than in my California days, when the main goal was to shut things out with sunglasses and headphones.
The seasons have their own character, at times subtle in their changes, while at other times abrupt, with morning Summertime sun followed with an afternoon blizzard, and a Ginkgo tree that dropped its leaves in an hour-long shower. We arrived here in the deep green of summer, and now leave in the prima vera of Spring. Everything is a circle.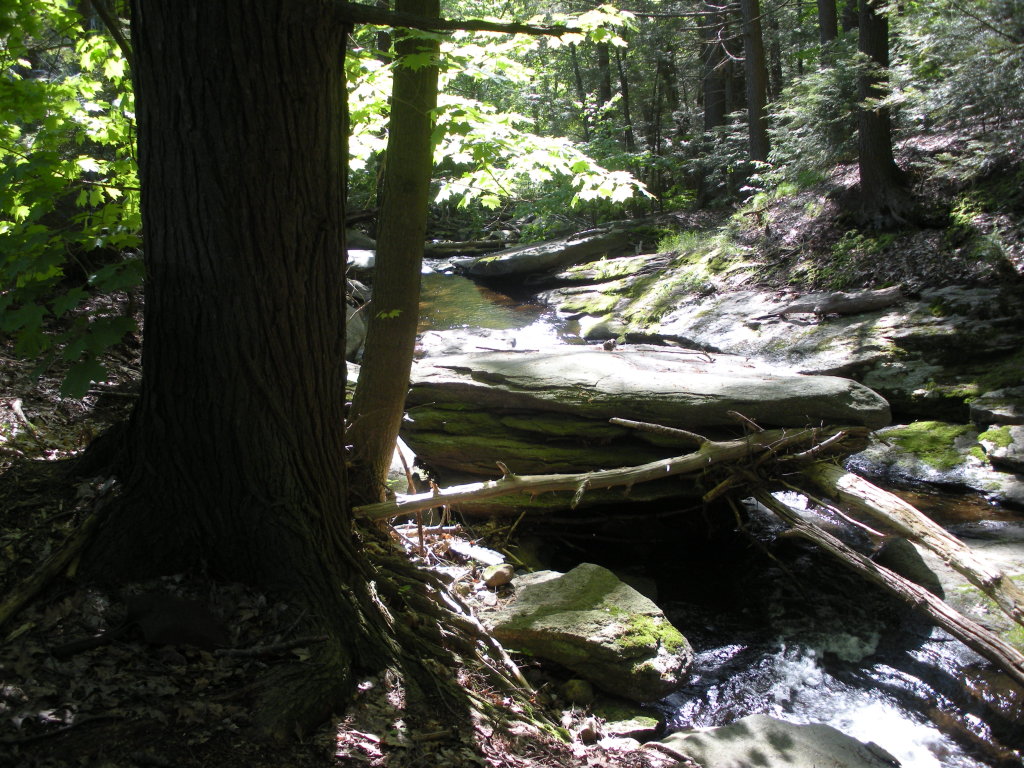 The old Mr. Rose, who owned the berry farm, died while we were here, and his son is running the place for now. The farmer died, but the farm continues. A mouse died on my watch, but the rivers still flow by the cove where he now rests.
This year has been variations on a theme of Solitude, punctuated by occasional ventures into the town-village, or the visits by out-of-towners, or invasions by flocks of wild turkeys.
I've learned that I could live like this, and that we have enough within ourselves to keep amused and busy. And so we shall, somewhere.
It has been a magic year. The world is filled with wonders.
Thursday, May 14, 2009
Cloudy, Cool 55 degrees. Thunderstorms later.
The farming machinery was running late yesterday. To be a farmer, it seems it has to be your life. There is no such thing as "after work," or extra-curricular activity.
Long list of things to do before we go. Must keep my promise to donate to the Mark Twain House. I would like to think that upon my departure, Connecticut was left in slightly better shape than it was on my arrival.
I for one am certainly better off for the stay.
Friday, May 15, 2009
Cloudy, cool 61 degrees. More clouds later
This journal, like our stay here in Connecticut, is drawing to a close. Feeling a sense of regret, of things left undone, as at the end of one's life when there is still so much left to do. A life well-lived, it seems, always ends in mid-sentence.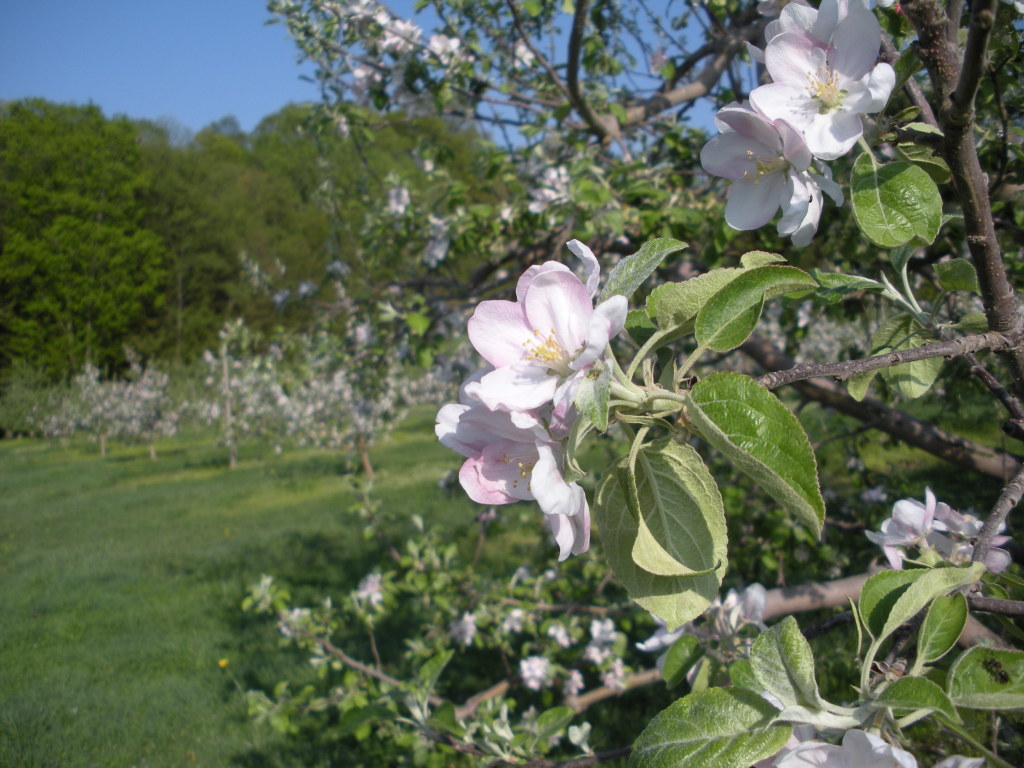 But have we learned nothing from our stay here, in the woods, next to a blueberry farm where the Starlings are due back any day, and the ten o'clock rabbit now has young apprentices in tow?
The seasons teach us that everything in life is a circle, and that every end a beginning, every death an illusion, if you do not also see the life that follows, as Winter never fails to turn into Spring.
Sunday, May 17, 2009
Cloudy, cool 55 degrees.
The chipmunks are back. Good to see them running about before we go.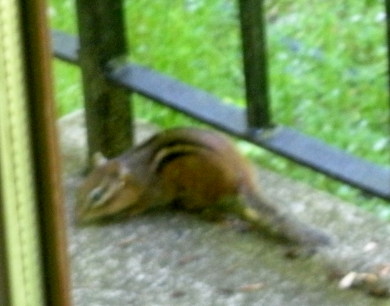 Went down to the Peabody Museum yesterday and while down there realized that we had not yet made it over to the Gillette Castle, formerly owned by a stage actor famous for his portrayal of Sherlock Holmes, and who first used the line "Elementary, my dear fellow".
We went through the woods to get there, stopping at the town of Chester and taking a ferry boat ride across the Connecticut river. Worth the trip.
Tuesday, May 19, 2009
Sunny, Cold 34 degrees. Warmer later
Almost finished packing. Once again we are living out of suitcases. Once again a long road is our future, our next home beyond the horizon, and across the Great Divide. Oblivious to all of this metaphor, the two squirrels chase each other around and around the base of the Ginkgo tree outside, the ten o'clock rabbit prepares for his morning shift, and now there is a new bird in the trees — could it be a hatchling? — with a curious dolphin-like squeal.
The last frost of winter takes a nip at our heels this morning, perhaps to send us on our way. Or, perhaps, a gentle reminder from winter that the world-in-time is a circle, and that someday soon, it will be back.
Thursday, May 21 2009
Sunny, Warm 68 degrees. Hot later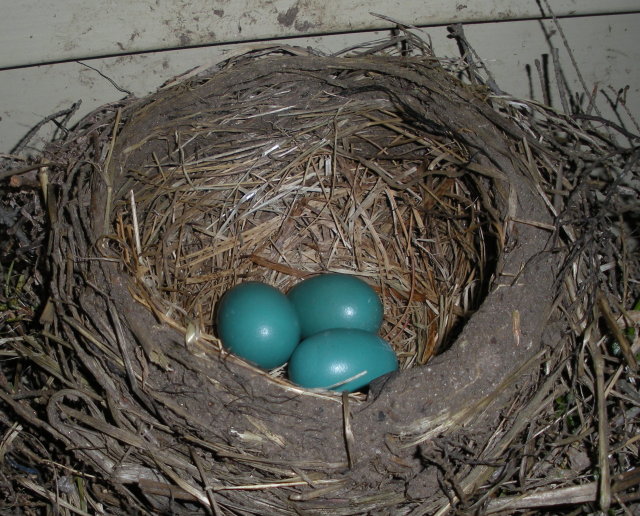 A robin has set up a nest on the front porch wreath. One blue egg fell out, but there are three more for the birds to attend.
The movers have come and gone and our car is packed. Within the hour we too will be gone.
Farewell, Blueberry Lane. Farewell, Connecticut. You were not always kind to us, perhaps, but you and your birds and your seasons and your people were cut from whole cloth of an honest weave seldom now seen, an experience worthwhile and not soon forgotten.
And for all of that, I thank you.