Winter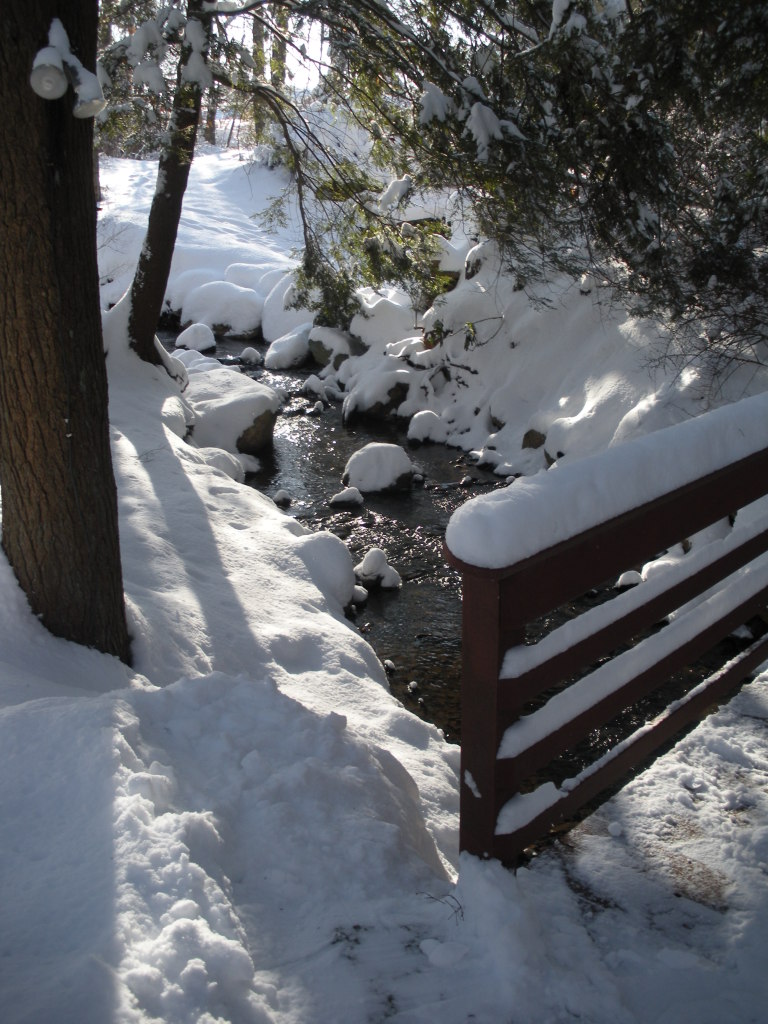 The snow began to fall early afternoon on the 19th, and did not let up until after midnight. Large fluffy flakes piled up at the rate of over an inch an hour, and the air was still and quiet.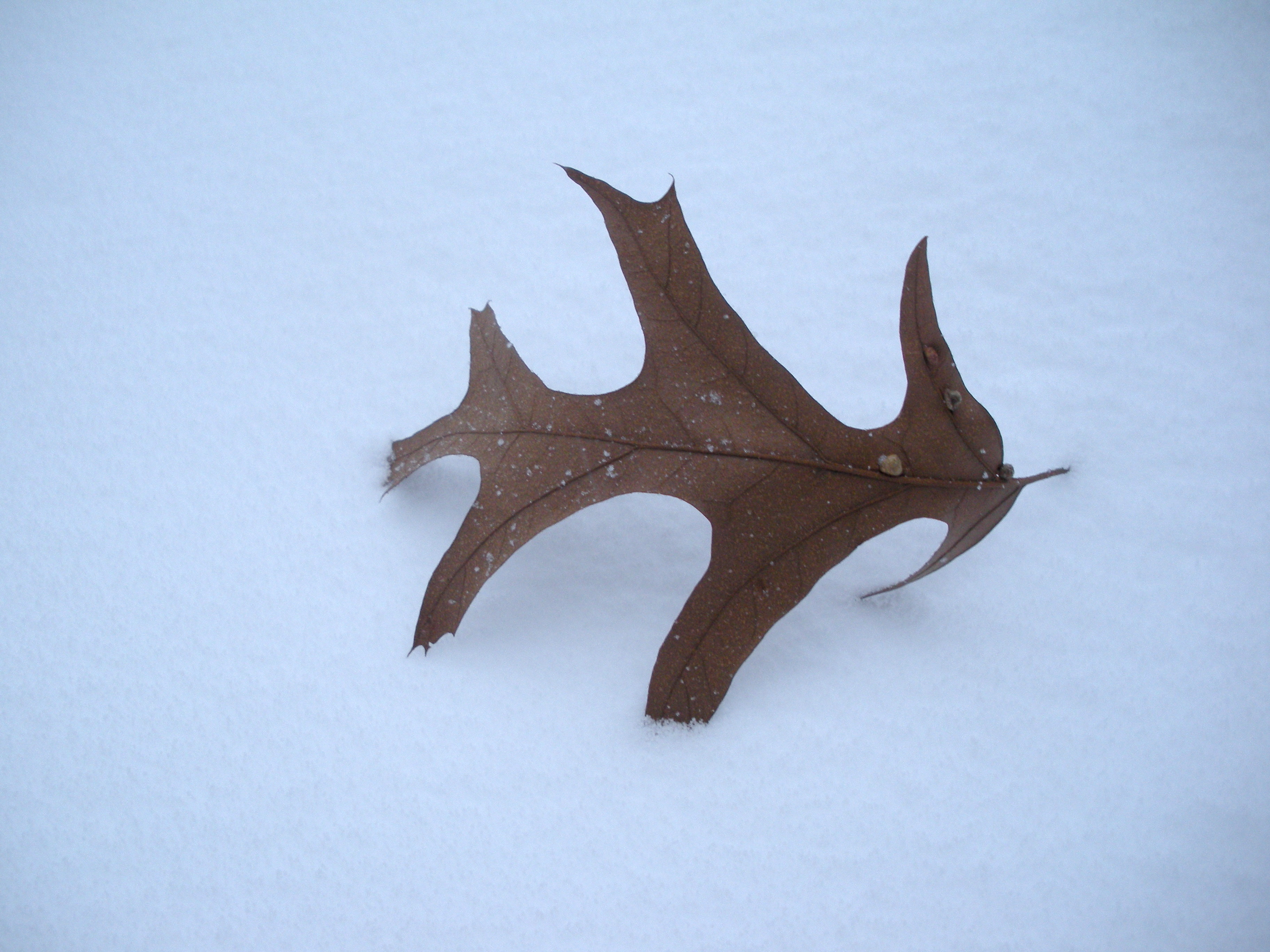 By the morning the backyard had lost all remaining signs of Fall. Only a few stray oak leaves that fell overnight punctuated the smooth white carpet that surrounded us.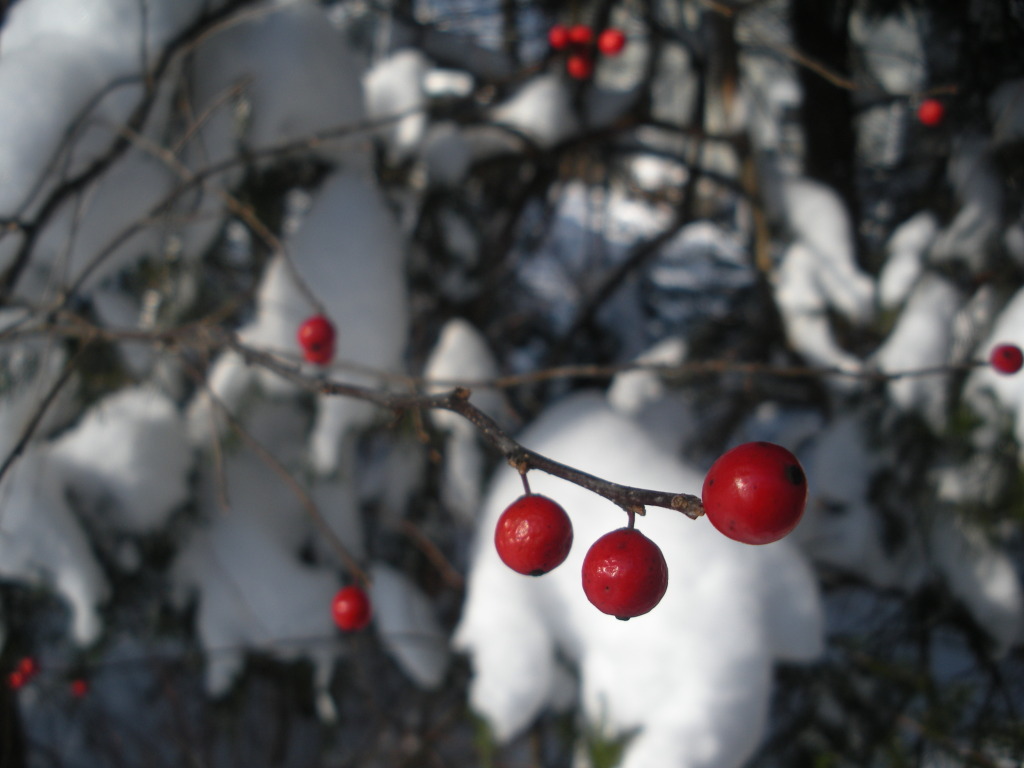 Someone had told us that the reason the leaves fall is that they are pushed out by new growth underneath. I had always pictured Winter as a time of dormancy, when everything is asleep or dead. Everywhere you look, however, there are already signs of new life in the bud.

All together more than a foot of snow fell over the next 24 hours. It's funny how all the old holiday songs about snow and winter and mistletoe suddenly begin to make sense when you look out a window and the gentle cascade of snow envelops the world in a hushed peaceful whisper.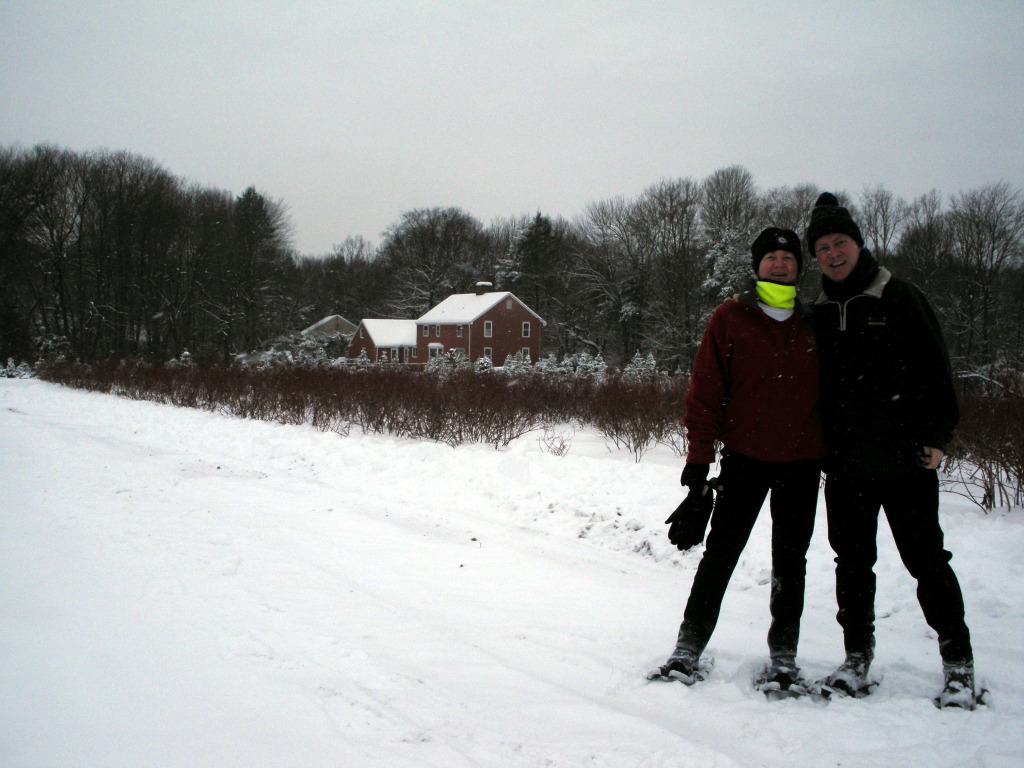 We took the opportunity on my birthday to test out our new snowshoes. The old fashioned ones used to look like tennis rackets; these are very different, and are sort of metal frames with cross-beams into which you snap your boots. We snowshoed out into the Rose's Berry farm out back of the property, and went over to check out how our Christmas tree was doing. We had it tagged back in October, and planned to cut it down just in time for the holidays. The view from the farmland looks like a classic Christmas card. Wish you could be here!
Snow Tubing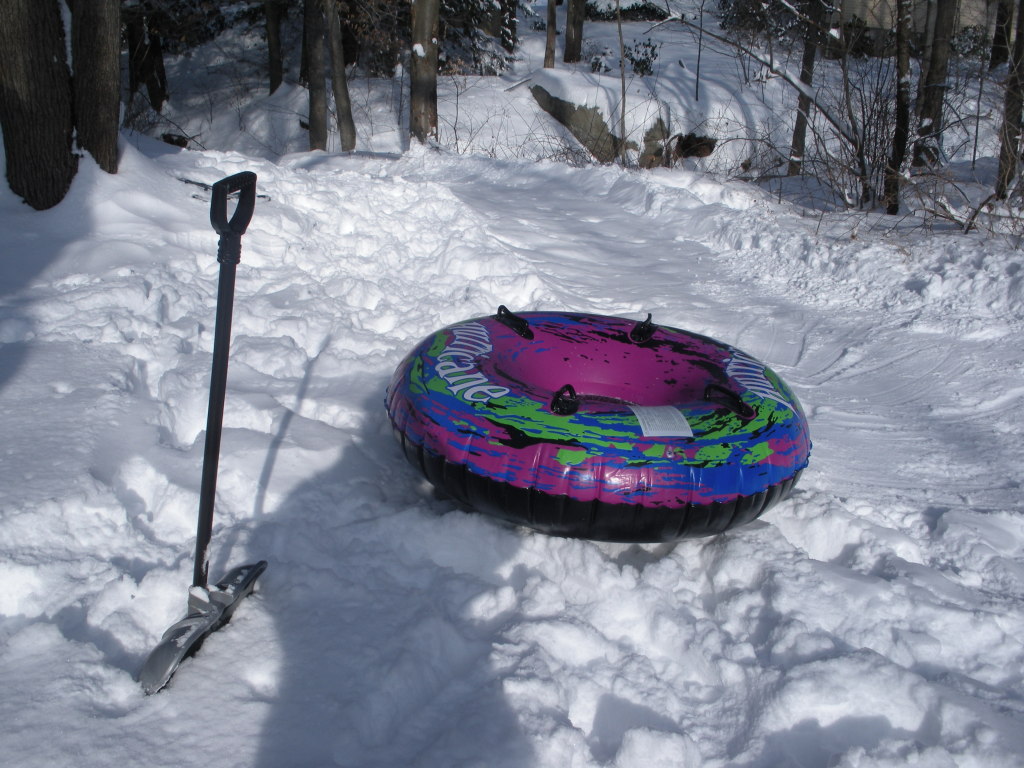 At some point we did begin to realize however that, just as the price of fall colors was the Rake, the price of all this winter wonderland was … snow blowers and snow shovels and wrestling bundles of wood in for the long winter's night. The one upside of the hard physical labor was that we discovered an inflatable inner-tube sled in the garage (while searching for the extension cord for the snow-blower starter motor).
This has all been a lot of fun, but now its three days since the snow began to fall, and every muscle in my body is sore. No wonder folks around here are so thin. The seasons are pretty, but they're a hell of a lot of work. Enjoy the videos!
Niles on the tube:
[youtube]PzH_hmq-UMs[/youtube]
Gigi leaps into action:
[youtube]2Mv75dtoneY[/youtube]
Like a turtle on its back:
[youtube]QVZ6sYoGdRs[/youtube]