The Day After the Storm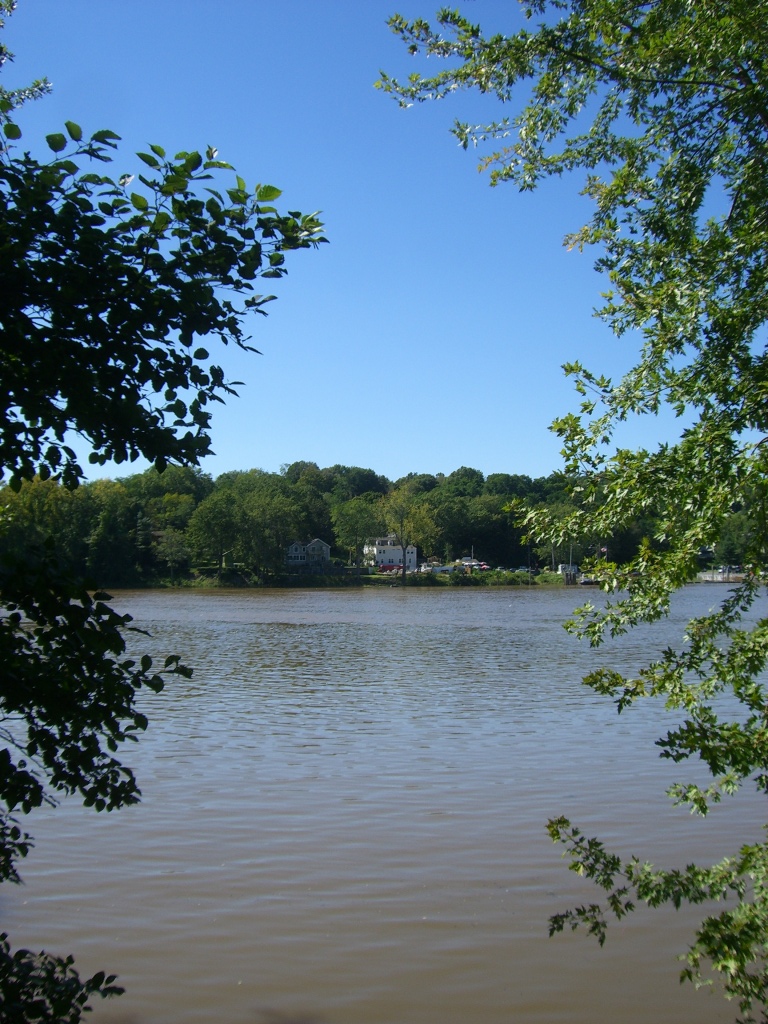 The day after the thunder-laden steambath called Hurricane Hanna passed through, we went out to survey the aftermath. The air was cool and crisp, with an almost cerulean sky. We drove through the hills around town, entertaining one of Gigi's favorite pasttimes which was to check out the local housing market. We later went down to the river at the Rocky Hill ferry landing, where there was a little park and nature trail that skirted the river. The river was still light brown, muddied from the churn of the storm yesterday, but overall it was still a good postcard view.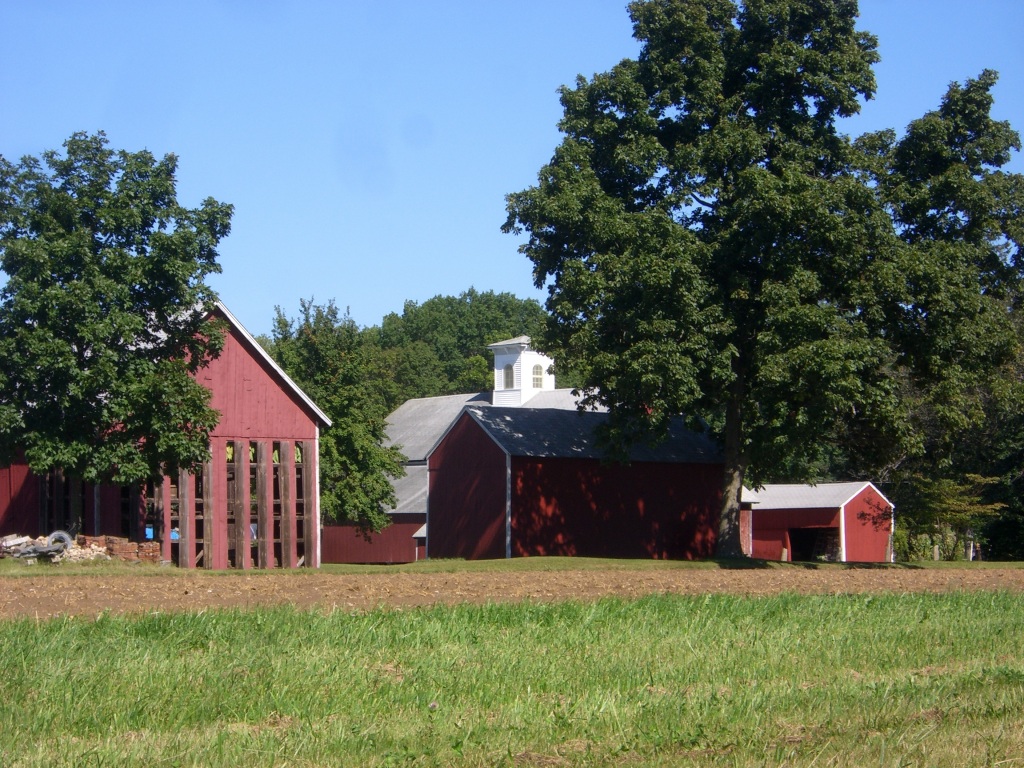 Just down from the ferry were a couple of picturesque red barns. We had seen them before, and they had an unusual set of openings that Gigi realized were for drying tobacco — still a cash crop in these parts, though much less so now since the housing boom caused so many farms of all types to sell their land to developers.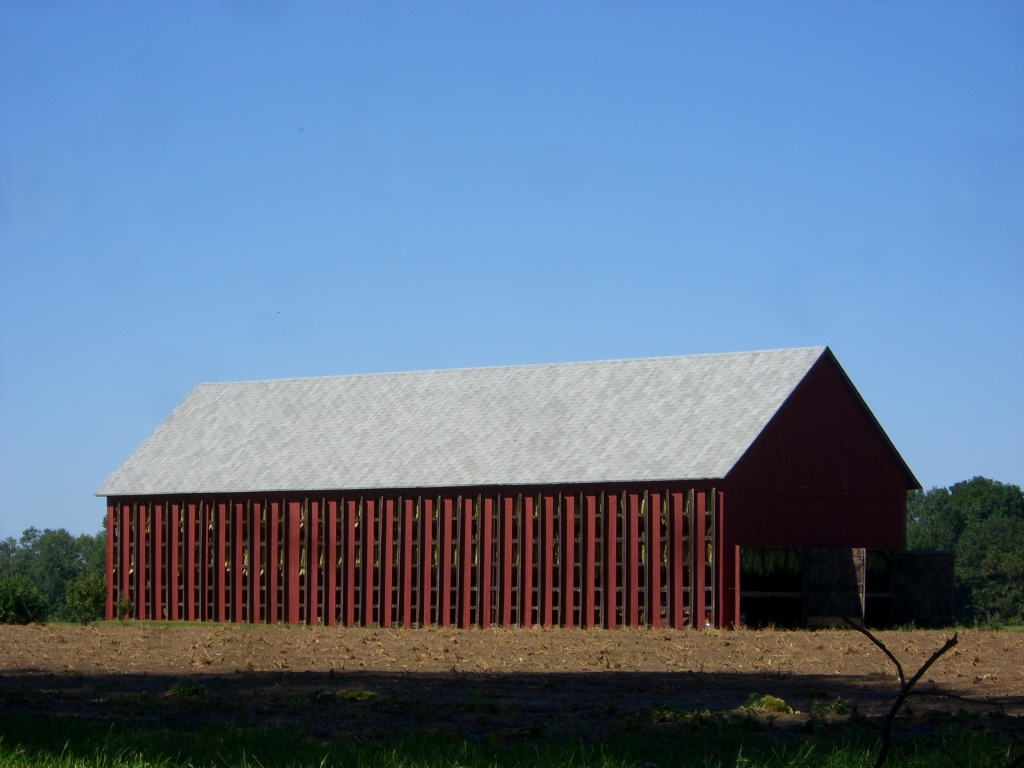 The loss of farmland to subdivisions is one of the big issues in this area, with the usual battle lines drawn, and strong feelings on many sides. The local farmstands sell a DVD documentary of Connecticut agriculture called "Working the Land" (narrated by Connecticut's own Sam Waterston) whose proceeds go to the preservation of local farms, as intact operations. There are also several farmland festivals held in the area each year that promote the cause.